SANTA ANA - MARIJUANA IN THE CITY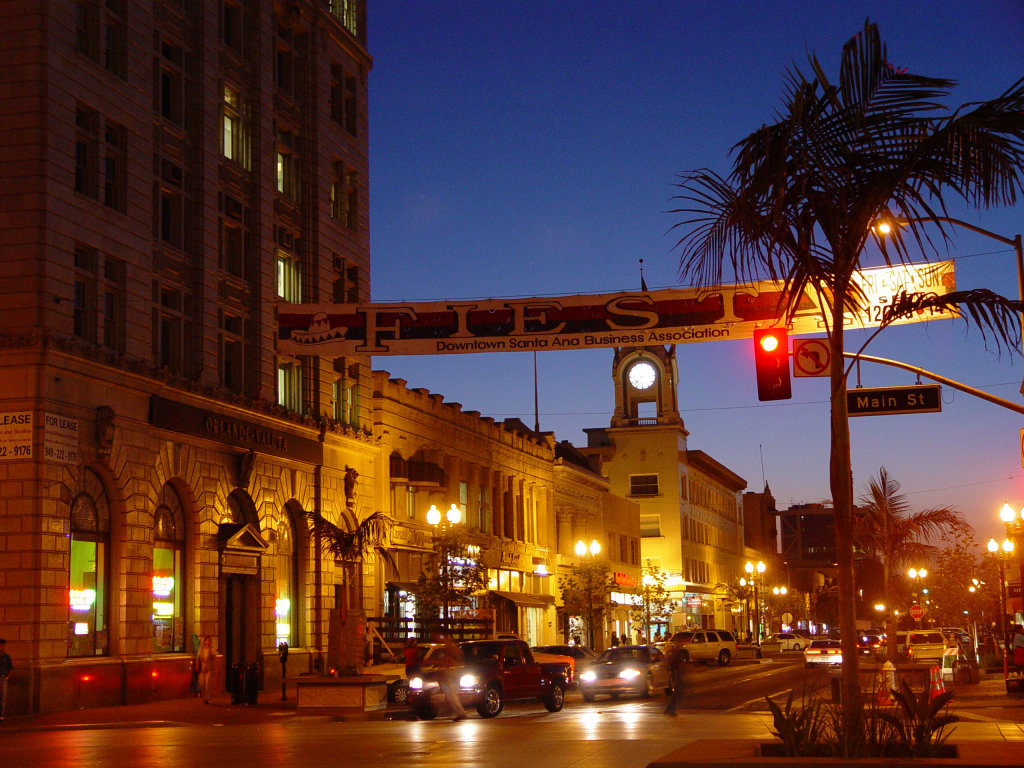 In this article we discuss the important issues regarding Marijuana in Santa Ana.
Where can I buy a Vaporizer in Santa Ana?
Where can I get great Medical Cannabis in the city?
How can I get an MMJ ID Card?
How can I find a licensed Medical Marijuana Doctor in Stabba Ana?
How much Cannabis can I cultivate, possess or buy?
How can I get a 420 Medical Marijuana Doctor evaluation?
Can I get Marijuana delivered to my home?
Can I grow weed at home?
What are the latest laws concerning permits and ordinances?
About Our City
With a population of about 340,000 (2016), Santa Ana is the second largest city in Orange County. Santa Ana is part of the Greater Los Angeles Area, the second largest metropolitan area in the United States with almost 20 million residents.
Like every older city in California, Santa Ana started off as a Spanish Mission-settlement whose wingspan included most of today's Orange county. After the war of Mexican Independence, Santa Anna became known as the big ranch; Rancho Santiago de Santa Ana. After the Mexican American War, the Americans took over the territory. With the arrival of a railroad line from Los Angeles, the former ranchero bloated in size and was incorporated into the City of Santa Ana in 1886.
How Can I get a legal Medical Doctor's Recommendation to buy Medical Marijuana?
There are a number of walk-in clinics that charge anywhere between $45 and $140 dollars for a MMJ Recommendation. Some marijuana enterprises offer "doctor's" recommendations for $30 or so, but most of these cheap-o operations are scams. You can also get a Recommendation for Medical Cannabis from your family doctor, but beware that 80-90% of MDs won't be able to help you. Click here (FAQ) to Learn more. It is best to go to a doctor who is experienced in evaluating patients for MMJ and knows how to process the paperwork for a Medical Marijuana recommendation. You can get a legal doctor's recommendation here online for under $50.
| | |
| --- | --- |
| | MEDICAL MARIJUANA LAW & LEGAL ISSUES & NEWS IN SANTA ANA |
MEDICAL MARIJUANA LAW & LEGAL ISSUES & NEWS IN SANTA ANA
Santa Ana is the only city in Orange County to legalize and authorize dispensaries. However, in late 2015 the city gave approval to an ordinance that reaffirmed its cultivation and delivery ban. Santa Ana prohibited marijuana cultivation years in November 2014 and approved a measure to regulate the dispensaries…but a reaffirmation was proposed because the measure did not fully address multiple-cultivation issues at different kinds of sites.
CITY HALL - Medical Marijuana Law, Guidelines, Permits, Medical Marijuana in Santa Ana Website
The first place you should look if you grow pot or operate an MMJ business in Santa Ana.
"The state's medical marijuana program is in many ways the laughingstock of marijuana policies in the United States, It's a significant example of everything that can go wrong, serving in many ways as a proxy system for recreational marijuana."
"NO EVIDENCE" That Santa Ana Officers Consumed Marijuana-Laced March, 2016
"One of them talks about the candy bar, the edible, and says he's starting to get light-headed. That would indicate to me that they're eating marijuana edibles. They're sitting right near a safe where the edibles are located."
THE POT BELLY POLICE CAPER: Charges against Santa Ana officers in marijuana raid could be used ... March 2016
"The Santa Ana Police Department will launch an internal affairs investigation after being provided video clips showing officers engaging in raiding the Edible refrigerator... "
FEMALE COP GETS NASTY WITH MMJ WHEELCHAIR PATIENT - Officers Involved In Santa Ana Medical Marijuana Dispensary Raid ... April, 2016
SICKENING: A male officer asks a female officer: "Did you punch that one-legged old Benita," apparently referring to the woman in the wheelchair. Female officer replies: "I was about to kick her in her (expletive) nub."
"Roseanne has been involved in the design process personally, her operation offers customers a very high-end, premium experience with very rustic wood floors and a very open environment."
"We're stoked to have a store, and we're trying to do everything right, but the rogue stores are making it extremely tough."
Santa Anna Officials Report that Santa Anna Officials are doing a great job with MMJ and most everything else.
"As noted above, fiscal year 2014-15 resulted in significant budgetary accomplishments such as development of a one-year forecast and four-year financial projection; continued progress in implementation of the Strategic Plan; securing approximately $14 million in grant funding to support various Public Safety and Transportation programs; modernization of the City's Utility Users Tax via overwhelming voter support, and development of the Medical Marijuana Dispensaries Enforcement Plan. As a result of these accomplishments it allows for the establishment of the City's first Trial Budget presented during March 2015 which formed the basis for the proposed budget for fiscal year 2015-16 and outlined the critical areas for the City to meet its budgetary goals."
| | |
| --- | --- |
| | MEDICAL MARIJUANA PRODUCTS & SERVICES IN SANTA ANA |
An awesome list of dispensaries, delivery services, deals on medical week and everything marijuana in SA.
Incredible Strains on Santa Ana .
23 different Indica strains at your fingertips.
California NORML Santa Ana Chapter
Info on Dispensaries, Marijuana Lawyers and much more!
Telehealth - Cannabis Doctors Online - Recommendations, Growers Permits, ID
Telehealth - Cannabis Doctors Online - Recommendations, Growers Permits, ID
Marijuana Delivery, Cannabis Clinics, Dispensaries, Cooperatives, and Clubs in Santa Ana