OCEANSIDE - MARIJUANA IN THE CITY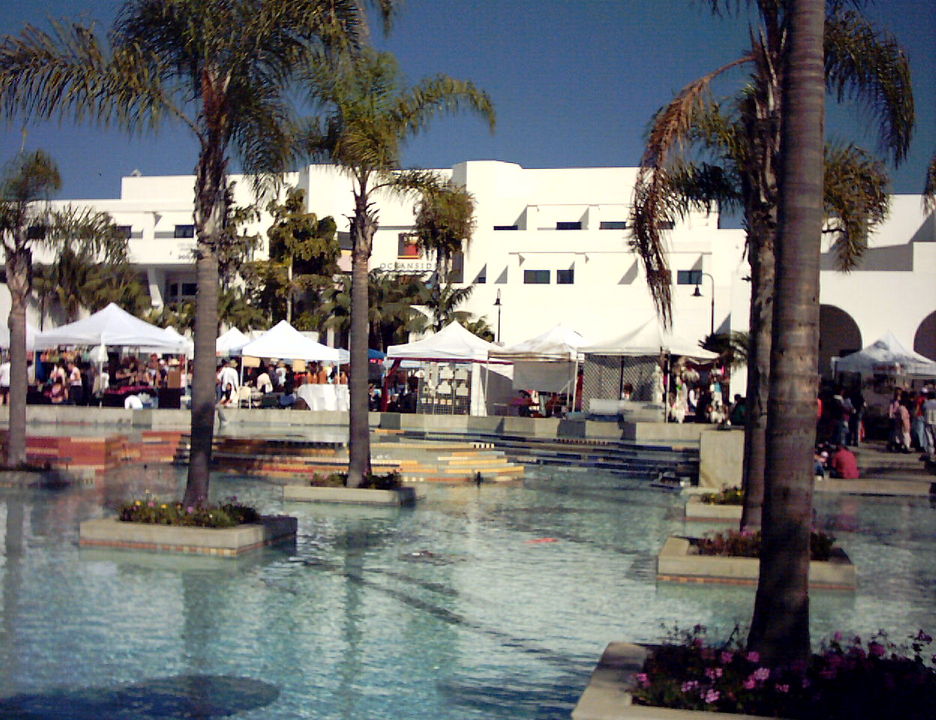 "I personally understand the need to ensure that we have some kind of access, a safe access (to medical marijuana)." - Oceanside Councilwoman Sanchez
In this article we talk about some interesting facts about the city with a focus on the main issue, Marijuana.
We address the important and frequently asked questions about MMJ:
Where can I buy good legal weed in town?
How can I become a legal Medical Marijuana patient?
Where can I find a Cannabis collective in town?
How can I get a 420 Medical Marijuana Doctor evaluation?
Is there a nearby place I can get a Cannabis ID card?
Can I get Marijuana delivered to my home?
Where is a nearby dispensary with lab tested Marijuana?
Can I grow weed at home?
What are the latest laws concerning permits and ordinances?
How can I get a Doctor's recommendation and growers permit?
Where can I find a good Medical Marijuana lawyer in the city?
About Oceanside
With a population of about 190,000 (2016) Oceanside is the 28th largest city in the Golden State.
Oceanside has a great reputation as a great place to buy an affordable oceanside home.
The earliest European inhabitants were Spanish Missionaries. Like most of the lands in California, the lands supported a small population that farmed and raised livestock for a living.
The area, like most of California, was in Spanish/Mexican hands until 1848 when the US won the Mexican American War.
In the late 1880's, an American named Andrew Jackson ,who had held the lands for years established the original townsite. The city was incorporated in 1888 with present day city hall standing on the former Myer homestead. The city developed slowly until WW II, when ammunitions manufacturing and an number of other military related industries were set up. Today, Oceanside industry is largely in the public sector with a small but significant bio-tech presence.
Did you know?
Oceanside hosts the US Beach Soccer Championships every year?
Or, that many all time great movies were shot up the road at Camp Pendleton, such as:
Sands of Iwo Jima
Flying Leathernecks
Gomer Pyle
Baa Baa Black Sheep
MacArthur
Heartbreak Ridge
Pearl Harbor
| | |
| --- | --- |
| | MARIJUANA LAW, LEGAL ISSUES & NEWS IN OCEANSIDE |
McElfresh Law
Criminal Defense, Collective Formation and Representation, and Land Use and Zoning
(858) 756-7107
[email protected]
https://www.criminallawyersandiego.com/
11622 El Camino Real, Suite 100, San Diego, CA 92130
Edward Wicker Attorney at Law
Criminal defense; Business services and incorporation for collectives, delivery services, growers, storefronts. Free consultation.
(760) 735-6100
[email protected]
https://www.ewickerlaw.com
11440 W. Bernardo Court, Suite 300 San Diego, CA 92127
Oceanside will look to regulate pot delivery services - 2016
In an unexpected turn of events, the Oceanside City Council to move toward allowing licensed medical marijuana businesses to deliver in Oceanside. By a 4-1 vote, council members adopted an ordinance outlawing dispensaries, but also asked city staff to come up with regulations that would allow delivery services.

Council signaled the move when it discussed new state regulations (licensing medical marijuana businesses in cities that haven't expressly banned them) that take effect later this year. .
Oceanside has a history of strict policies against pot shops and has consistently cracked down on stores that have opened illegally in the city. But several council members said they were moved by the testimonies of medical marijuana patients who spoke during Wednesday's meeting about how the drug had helped them with various illnesses.

Councilwoman Esther Sanchez said she know a friend who was suffering from terminal cancer who recently decided to stop treatment - and has used medical marijuana effectively as a form of pain management.

"I personally understand the need to ensure that we have some kind of access, a safe access (to medical marijuana)." - Oceanside Councilwoman Sanchez
Smoke Shops in Oceanside, PB Fined Thousands for Selling Spice. - 2016
SAN DIEGO, CA: Smoke shops in Oceanside and Pacific Beach have agreed to pay fines for allegedly selling spice, a synthetic drug that is banned in California.
Disclaimer: Before acting on any marijuana related issue under discussed here, it is recommended that the reader confirm the ultimate accuracy of the information provided herein. Check with the City on their official website first to confirm key issues, permits, startups, ordinances and other MMJ matters. If you are involved in a serious marijuana crime or plan to invest in the local Cannabis industry, it is strongly advised that you contact a lawyer that specializes in California Cannabis Law.
| | |
| --- | --- |
| | OCEANSIDE POLICE - MARIJUANA FILES |
3 arrested in violent marijuana delivery attack - 2016
OCEANSIDE, Calif. — Three Oceanside men were behind bars after allegedly setting up a purported medical marijuana sale, in which two dispensary delivery employees were assaulted and a pound of Weed was ripped off.

The two dispensary employees were sent to a residence in the 2300 block of Maravilla Way to conduct the transaction, but one soon realized they that it was a con job.
Three men cornered them as they were waiting at the door. One of the victims attempted to run away, but two suspects ran after him. They beat him and took a pound of medical marijuana, according to the lieutenant. A second victim was zapped with an electric stun gun and punched before the trio of suspects sped off in a silver Saturn.
However, the officers caught up with them a short time later in the vicinity of Holiday Way and Trunks Bay. Cosby said officers found evidence consistent with the robbery and arrested Kenneth Jackson, 20, Jermaine Smothers, 21, and Reginald Siluano, 26, who have been booked into jail on suspicion of robbery. Siluano was also facing battery and vandalism charges, according to Cosby and jail records.
MEDICAL MARIJUANA PRODUCTS & SERVICES

The finest of MMJ Intel
Find a Medical Marijuana Lawyer in Oceanside
California NORML's compilation of attorneys who serve the MMJ industry in your area.
Where can I find a licensed Medical Marijuana Dispensary in Oceanside?
California NORML's BudMap.
WEEDMAPS! Everything you might want or never realized existed in the MMJ business.
Delivery Services, Dispensary Storefronts, Doctors, Medical Marijuana Deals, Lab Tested Bud Locations in Oceanside
Telehealth - Cannabis Doctors Online - Recommendations, Growers Permits, ID
12 month Letter of Grower`s Recommendation from a licensed physician.
24/7 Online verification of your legal status.
Medical Marijuana ID CARD.
Grower's Authorization to cultivate up to 99 plants / possess 8 oz. or more of MMJ.
YELP! Oceanside CA area Delivery Services, Dispensaries, Cannabis Cooperatives, Buds and Weed Deals